All industries face a common challenge on how to improve productivity while reducing energy consumption. Energy Audit has always been thought of as merely a cost of doing business. However, with efficient solutions and services, a reduction of 10-20% annual consumption can be saved without affecting your productivity and targets.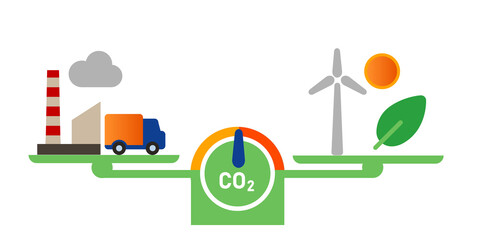 Common problems like Energy eater machines in an overloaded, oversized, and inefficient state cause the bill to reach the sky. Even overheated motors & compressors can also raise the load but with proper energy reduction policies implementation, costly billing & machine failure can be prevented. Regular Housekeeping and maintenance of machine keeps them in just state and check on voltage imbalance.
However, by thoroughly reviewing how your business uses power, there are several key ways in which to improve efficiency and optimize significant savings.
To minimize energy cost/waste without affecting production & quality

To minimize environmental effects
To achieve & maintain optimum energy procurement & utilization throughout the organization
Being one of the Top Industrial Energy Audit consultants in India, Our Energy Management Consultants has delivered Energy-Saving Projects using a cost reduction approach and energy audit services like Power factor, Pump efficiency improvement, Heat Loss, Diesel usage analysis, compressor performance, Green workplace lighting, and production planning improvement. Each area of energy auditing can reduce consumption by 5-10 %. 
Manufacturing facilities are one of the largest consumers of energy. Efforts to improve Energy Efficiency Services is an increasing concern for many manufacturing industries.
Benefits of Energy Cost Reduction
Helps manufacturing companies to reign in production costs 
Sustainaibility in the competitive market
Optimize the right energy mix
Energy savings is good for the environment
Greener practices reduce your associated carbon emissions
Efficient optimization and allocation of resources
Energy Cost Reduction Detailed Approach
Stage
Description
Deliverable
Energy Awareness Training
- Training on Energy Awareness
- Training Man Hour

Heat Loss Analysis
- Furnace Heat Analysis
- Wall and Sepration Material
- Heat Emitting Source analysis
- Ventilation System
- Heat Loss Reduction
Pump Efficiency Analysis
- Component Vibration
- Component Temperature
- Cavitation Checking
- Fluid Properties Test
- Seal Leakage Test
- Flow Rate Test
- Net Positive Suction Head (NPSH) Test
- Pump Efficiency Improvement
Motor Efficiency Analysis
-Power Consumption
- Sound Pressure
- Motor Efficiency Improvement
Air Leakage Analysis

- Compressor Running Time
- Air Pressure Head Drop
- Air Compressor Running Cost Reduction
Compressor Performance
- Power Consumption
- Component Vibration
- Component Temperature
- Sound Pressure
- Seal Leakage Test
- Compressor Performance Improvement
Diesel Usage Analysis
- Diesel Consumpution
- Diesel Consumption Reduction
Workplace Lighting (LUX Audit)
- Office Lightings
-Shop Floor Lighting Systems
- Work Station Lighting
- Workplace Lighting Improvement
Case Studies
           Energy Cost Reduction Project Implementation
(Leading Gear Manufacturer (Faridabad))
Challenges :
Before TMS –
High Energy Consumption

No tracking of Heat loss

No Energy saving project implemented
Approaches :
Tetrahedron Energy Management Consultants team conducted an on-site Industrial Energy Audit and inspected the individual energy-consuming devices and track their performance and loss %. Some devices were found old, defective, and energy inefficient. In the end, energy isolation systems were developed and energy-efficient devices implemented. Energy KPI was established to track energy consumption.
Results :
25 Energy Saving Project Identified

18% Energy Cost Reduced

Energy-efficient devices were installed across the plant.
Energy Saving Projects Funnel Created
(Leading Heavy Equipment Manufacturer(Odisha))
Challenges: 
Before TMS – 
Monthly Energy Cost was too high

The management team was serious about the reduction of the plant running costs.
Approaches :
Tetrahedron Energy auditor team delivered training on Energy Management System (EMS) to the plant staff and operator level. In addition, 4 Energy Auditors conducted a Level 3 energy audit across the plant and presented the Energy Management Opportunities (EMO)s to the plant management team and identified energy savings projects for the energy team.
Results :
Developed an internal energy auditing and management team including 3 Management persons, 5 technical Staff & 10 technicians.

65 Energy Savings Project Funnel created
Energy Cost Reduction Project Implementation
(Leading Gear Manufacturer (Faridabad))